UCR ARTS preps for 'PST ART: Art & Science Collide'
UCR ARTS is busy prepping for its participation in the Getty's "PST ART: Art & Science Collide," a Southern California initiative involving 50 museums and cultural centers. 
The UCR ARTS curatorial team has been working nonstop toward the groundbreaking exhibition titled "Digital Capture: Southern California and the Origins of the Pixel-Based Image World," set to open September 2024. For the past three years the team, led by co-curators Nikolay Maslov and April Baca, has been researching the history of the digital image, looking at everything from the origins of pixel-based imagery to new projects by contemporary artists.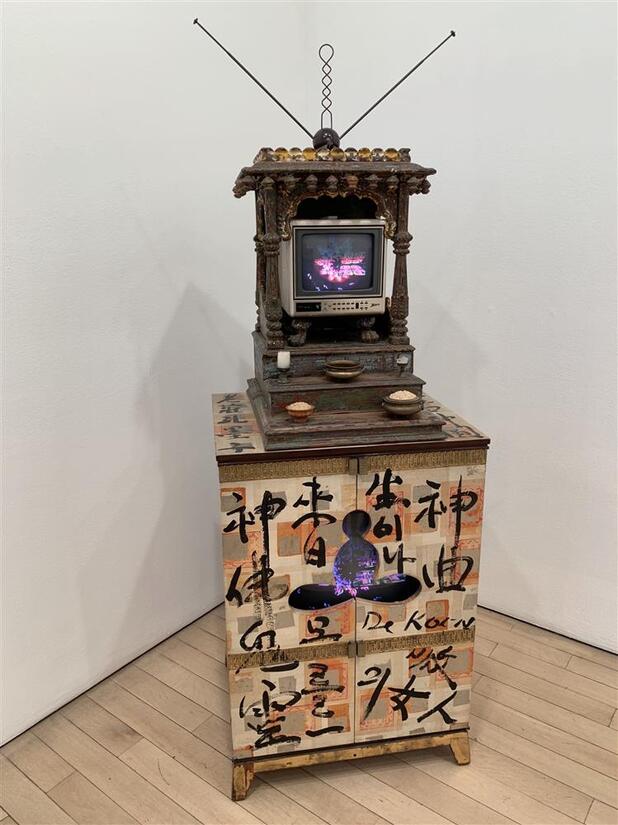 In May 2023 Getty awarded $17 million to 50 museums and art organizations across Southern California. These cultural and educational institutions are in charge of producing concurrent exhibitions for its Pacific Standard Time, or PST ART 2024, that explores the intersections between art and science. PST ART occurs every five years, and "Art & Science Collide" is Getty's third edition of this research-driven collaboration.
Getty awarded UCR ARTS $225,000 for its "Digital Capture" exhibition, this is in addition to a $110,000 research grant received in 2021. A $75,000 grant from the Carl & Marilynn Thoma Foundation awarded in June 2023 will fund a digital publication to accompany the exhibition.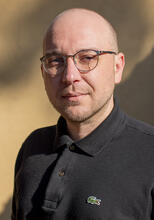 "Digital imaging as we know it began in California, at Pasadena's Jet Propulsion Lab," said Maslov, curator of film and media projects at UCR ARTS, referring to the JPL Photo Lab that was established in 1941 and switched from analog to digital in 1995. JPL used photography to document activities, festivities, and keep records of equipment testing. 
Other research labs in Southern California also pioneered early digital imaging technologies, many developed during the Cold War and Space Race of the 1960s. Though digital imaging has become part of everyday life and popular culture, "Digital Capture: Southern California and the Origins of the Pixel-Based Image World" is the first exhibition tracing the beginnings of this technology and its contemporary developments. 
The exhibition will explore digital imaging from the 1962 to the present. "Digital Capture" offers visitors a rare opportunity to interact with early digital technologies, original software, and now-obsolete hardware. Works by more than 40 artists trace the ideological shifts that took place as digital technologies were adopted for artistic ends, including a new AI installation by Refik Anadol that uses the California Museum of Photography's Keystone-Mast collection of stereoscopic photographs as its image base, and a website created by Los Angeles-based artist Peter Wu+ that functions as both an artwork within the exhibition and an online extension of it.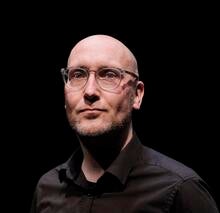 "The questions that more than 50 partner organizations are posing in their exhibitions are crucial for our very future," said Joan Weinstein, director of the Getty Foundation, who has stewarded all PST ART collaborations to date. "What can artists and scientists do in collaboration to overcome ecological damage and imagine a more sustainable future? What does the history of Southern California's aerospace industry tell us about the movies, and about current structures of surveillance and control? How have scientists visualized the natural world, and how do artists now envision once-unthinkable scientific developments? With Art & Science Collide, PST ART is again venturing into new territory and revealing the unexpected." 
As the UCR ARTS team continues to prepare for "Digital Capture," they are also working with the Center for Ideas and Society, or CIS, an interdisciplinary humanities center, to host a visit with Finnish scholar Jussi Parikka in January 2025. Parikka will be the inaugural visiting guest scholar of the new "Cosmopolitanism and Global Citizenship" program organized by CIS co-director Jeanette Kohl and supported by Marko Princevac, UCR's vice provost for International Affairs.
Parikka, professor in digital aesthetics and culture at Aarhus University in Denmark, is an internationally renowned media archaeology scholar. His work in technological culture and digital aesthetics served as a critical scholarly framework for "Digital Capture" in the project's early conception. During his time as visiting scholar at UCR, Parikka will conduct a student workshop at CIS and hold a public lecture at UCR ARTS, drawing a cross-disciplinary viewership into the museum and the exhibition.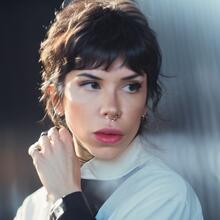 "Digital Capture" draws on original research conducted in Southern California archives, institutions, and collections, such as the USC Signal Imaging and Processing Institute, California Institute of Technology, Jet Propulsion Laboratory, Nokia Bell Labs, and HRL Laboratories. The UCR ARTS team has conducted numerous interviews and studio visits with artists, scholars, and curators. 
"We are not only tracing histories of digital images," said Baca, curatorial assistant at UCR ARTS. "The exhibition will include artistic practitioners who not only look at and appropriate these technologies for creative ends, but whose practices complicate the traditional narrative of digital imaging … it's the dynamic between what has been told and has yet to be told."
---
Header image: micha cárdenas and the Critical Realities Studio, Sin Sol, 2020.
Screenshot of Augmented Reality app. Courtesy of micha cárdenas and the Critical Realities Studio.
Reach Out
Should you have any inquiries or unique requirements related to luxury apartment living in Riverside, CA, please don't hesitate to get in touch. Our passionate team is on standby, excited to offer tailored solutions that align with your distinct living preferences and desires. We are dedicated to enhancing your apartment hunting experience in Riverside's upscale neighborhoods.
Our Services:
Luxury Apartment Blogging
Our team crafts meticulously researched, up-to-date, and engaging blog posts that resonate with the sophisticated tastes of our audience, positioning
Top 10 Best Luxury Apartments in Riverside CA
as a premier guide in the luxury living space.
Content Creation
Our expertise is not just limited to blog posts. We specialize in comprehensive content offerings such as luxury living guides, neighborhood highlights, and deep-dives into unique apartment features, all tailored to illustrate the grandeur of Riverside's luxury apartments.
Website Content Writing
A website's initial impact is crucial. Through our content, we guarantee that our website mirrors the elegance, exclusivity, and top-tier offerings Riverside's luxury apartments have to offer, and if you need articles for your business, we offer that too.
Social Media Management
In the dynamic landscape of today's digital age, maintaining a notable presence on social platforms is essential. Our team adeptly manages this aspect, ensuring that Riverside's luxury apartments are portrayed consistently and impressively across all channels. We also offer
Social Media Management
for you as a service, we post on your Facebook account as often as you wish.
Website Maintenance for User Experience
Our aim is to make your online journey as seamless and luxurious as the apartments we list. To this end, we ensure our website remains updated, secure, and user-centric, making apartment hunting a delightful experience. We offer WordPress
Website Maintenance
for your business website if needed
.
For further details, inquiries about ad placements, content requests, social media engagements, or listings on
Top 10 Best Luxury Apartments in Riverside CA
, feel free to contact us at
mybusinessdirectoryservices@gmail.com
.
Warm regards,
The Top 10 Best Luxury Apartments in Riverside CA Team
Comments